How small and large businesses are finding success by using Chatbots and AI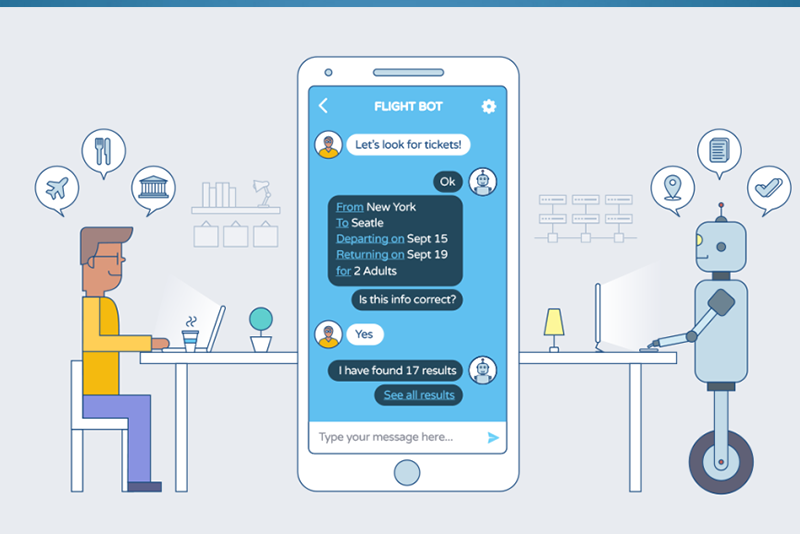 Added on
December 28, 2018
by
In the past few years, we have seen an increase in Artificial Intelligence Chatbots across websites and social media websites like Facebook, when it started bots for messenger in the year 2016 to voice experiences with smart speakers, such as the Amazon Alexa.
Recently, Google launched Google Assistant, an AI chatbot that extends across the app, smart speakers, smart watches and your computer.
Developers are working to create new user experiences and increase the utilization of chatbots in marketing practices. As innovation continues, chatbots will continue to push boundaries and open new opportunities and doors for companies to expand their business and increase customer satisfaction.
Let's have a look at the rise of chatbots and how they can help businesses for achieving marketing goals and increase productivity.
1. Ecommerce and online marketing
Messages from chatbots often have higher open and click through rates than traditional email marketing. Pop-ups can be used to inform and engage users. Bots use sales funnels to segment audiences and sell products. Chatbots can also use to notify recommending products after a purchase, make direct purchase of the product, and notifies users of cart abandonment. Unlike email, chatbots can be used on a variety of platforms beyond the company site. Social media platforms like facebook allow bots to chat with users on a one-on-one basis if the consumer is interested.
Here are some marketers taking advantage of chatbots on Facebook;
LEGO: Using Facebook Messenger LEGO created Ralph the Gift Bot, a chatbot that provided gift recommendations and transactions in Facebook Messenger's web-view. To engage with holiday shoppers LEGO ran click-to-Messenger ads on Facebook and Instagram.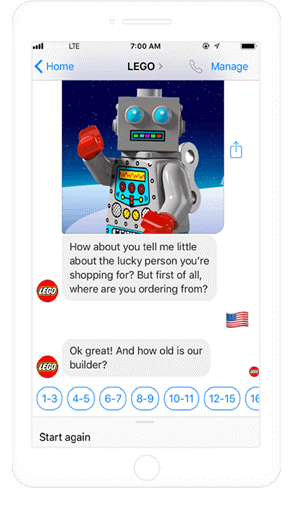 Kia Motors Europe: Kia used three video ads to grab attention in the News Feed and a Messenger bot that could chat with potential customers. The Kia Bot could help consumers enter a competition to win an experience that was related to the campaign.
2. Customer service
Chatbots are being used within the customer service space, taking roles that were traditionally performed by a live human on the other side. Now, you can order food, book a flight and get recommendations for almost anything from a chatbot. Companies can save money by employing chatbots in customer service and sales capacities. The desire for less human connection is growing and businesses are jumping on board.
The abilities and popularity of chatbots are expected to rise over the next few years increasing engagement, personalizing shopping, improving customer service, and ultimately, providing speedy services to consumers.
---