WordPress v5.0. released, Say hello to WP 5.0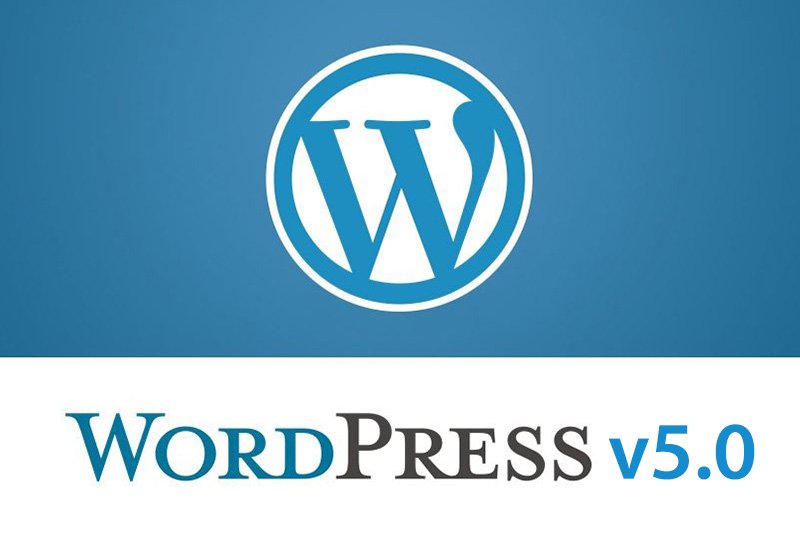 Added on
December 27, 2018
by
WordPress is most used Content Management System that powers over 33% of sites on the internet, and over 59.8% of total CMS market share. It is using on internet since 14 years, any update to the system changes many websites on the internet. The WordPress platform allows for efficient, cross-device website development, getting better with every release. WordPress v5.0. released, Say hello to WP 5.0
There are updates to WordPress core and its plugins and themes every other day, but this update is different as it is a major update. The released version 5.0.0, which (according to Semantic Versioning) shows that the 5 is the major version (with new big features), the first 0 is the minor version (this gets updated every few months and adds a few smaller updates or new features) and the last 0 is the patch version (updated every week or two, containing small bug and security fixes).

What's new in WordPress v5.0?
Gutenberg Editor:
The latest version of WordPress v5.0 comes with many new features and changes, primarily Gutenberg editor; a brand new block based way to edit content in the admin area. Gutenberg makes adding and editing content easier and makes it much simpler to continually update site content without the need for redevelopment. The old editor is kept as plugin called Classic Editor. If you are happy with the existing editor, you can revert to this editor by installing the "Classic Editor" plugin. Gutenberg editor treats every element of the page as a different block—the header, text section, image, link, button, widget, etc. You arrange these elements as you write your piece of content, which gives you a chance to see how your page is going to look like on-the-go.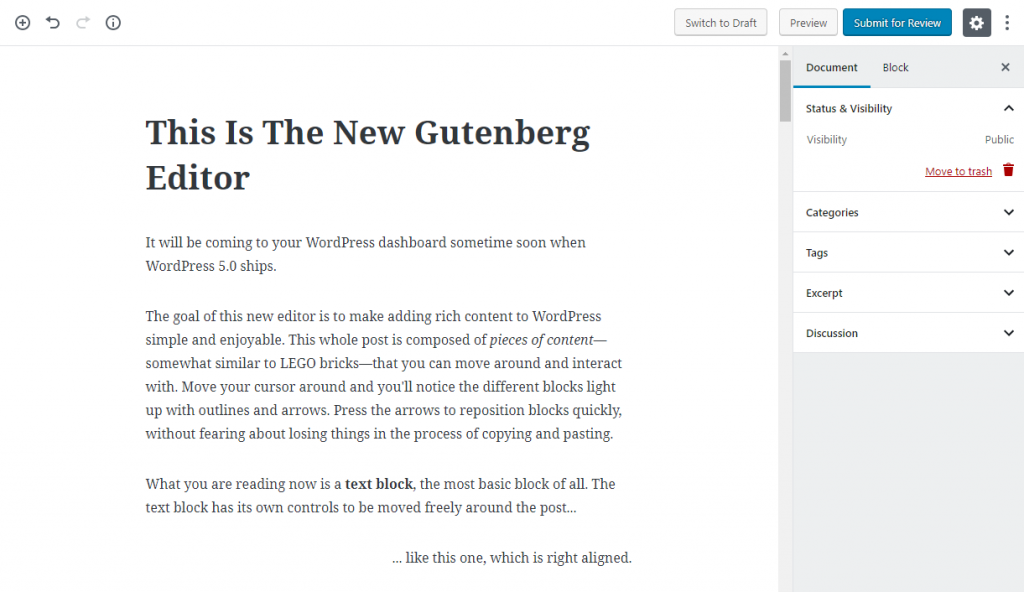 Twenty Nineteen Theme:
The version 5.0 release also brings with it the new, annual WordPress base theme called 2019. This theme has a host of minor changes, security upgrades and smaller new features that make WordPress development easier and allows us to build and do more than ever with the platform.
 Improvements to the WordPress Rest API:
The WordPress Rest API helps developers create more feature-rich products by making it easier to send and pull data from your website. This update means developers will be able to more easily create applications using the platform as a framework.
 Better Mobile Experience:
While WordPress is already winning on the mobile front, the company is constantly improving the mobile experience for both the developers and users. Decreasing the differences in website maintenance between desktop and mobile has become a routine for the company. Also, the majority of WP themes are now responsive.
Building custom themes becomes easier:
In the past, you needed at least a simple development background to put together a WordPress theme. With Gutenberg, theme creation will become much more accessible thanks to blocks.
Risks and the next steps:
When updating to latest version of WordPress, you may face compatibility issues with plugins or themes that you are using. Then you need to update the plugins or themes for the latest version. If the latest version for plugins are not available, then try to not update to the latest version of WordPress. Take backup of database and all files if you really want the update. You can also opt for WordPress auto update option if you need.
---