Web Design Trends for 2019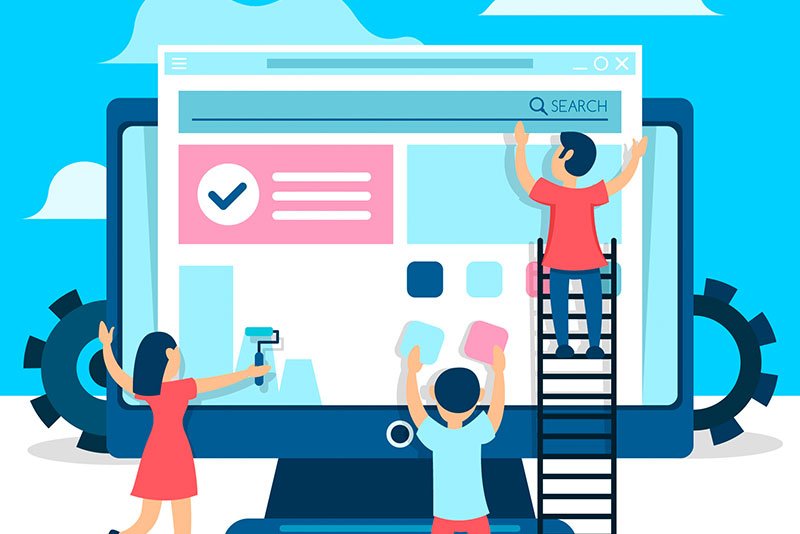 Added on
December 10, 2018
by
The web design trends changes from time to time. A website that looks sleek and stylish today could look outdated in just a few months of time.  The year 2019 will be all about delivering on user experience. Web design trends will prioritize speed and mobile design, immersive video backgrounds, eye-catching simple designs with asymmetrical layouts, and more. The below are the Web design trends for 2019.
Speed
Website speed is the important factor to be considered in web design. A study on web design tells that visitor will leave website if the load time is more than 2 seconds. If the website has good design, but loads slower you could be losing loads of revenue due to no one sticking around to even look at your site. With the Google Speed Update made in July 2018, Google has begun prioritizing rankings for sites that load faster than others. So the images/videos or long JavaScript files need to be optimized before they made live.
Flat Design
Clean, minimalist designs, or flat designs, are characterized by loading quickly and are currently trendy and desirable for two important reasons. First, both mobile users and desktop browsers can experience quick-loading websites. Secondly, they can hold high SEO value. Flat design helps a site fulfill a lot of the speed requirements that search engines are starting to require. This's why flat design has started to become popular and will continue to be trendy into 2019.
Broken Grid/Asymmetrical Layouts
In 2019, web design trends are all about thinking outside the box, or rather, the grid. Broken grid and asymmetrical designs are leaving their mark across the web design industry in a big way. Asymmetry and broken grids have been gaining more and more popularity, likely due to having found a way to not look like most other website designs, while at the same time not being distracting or sloppy.
Mobile First
In 2015, mobile searches overtook desktop searches overall, making mobile search the highest search form worldwide. Google started Mobile First Indexing from mid of 2018, and continues the trend in 2019. With mobile sites taking priority away from desktop sites, it's no wonder that mobile first design has become a trend.
Shapes
Shapes are like colors in that there are thoughts and emotions that people naturally associate with each one. Simple geometric shapes with bright colors can create interesting edges and load quickly while still being engaging. Designs that compost shapes with photography and type or that use shapes to create repeating patterns can result in the dynamism and depth present in broken grid or asymmetrical layouts. This versatility is a large part of why shapes have become a trend in 2019.
Single Page Design
Speed and minimalism are the trends that come up again and again when talking about web design in 2019, which is a major reason why single page design has also become a 2019 web design trend. This simplicity is doubly great for single page websites as they look great on every browsing device and automatically fall into being a mobile-first-style site. While single page design likely won't take over the future of web design, it will certainly continue to leave its mark through 2019.
Video Backgrounds
In spite of the minimalist, quick-loading, flat design trends, video backgrounds are still incredibly popular as a trend going into 2019. Interestingly, video backgrounds have been shown to increase conversions rather text or images. When a user lands on your site and a video plays in the background, they're likely to stick around to watch it because videos are attention-getting.
Micro-Animations
A subtle but noticeable 2019 trend in web design is micro-animations. Micro-animations are a powerful way to provide an intuitive and satisfying experience to your user as they browse your website. As 2019 approaches, micro-animations are here to stay in the web design industry.
Chatbots/Machine Learning
Over the last several years, interacting and communicating with bots has become more and more normal. Bots, or chatbots, are becoming increasingly common on websites and micro-interactions across digital media. Chatbots and machine learning will continue to enhance user interactions with websites, especially as autoresponder functionality inherent in most chatbots can seamlessly interact with users for you and provide excellent customer service upfront.
---