SEO trends you need to know in 2019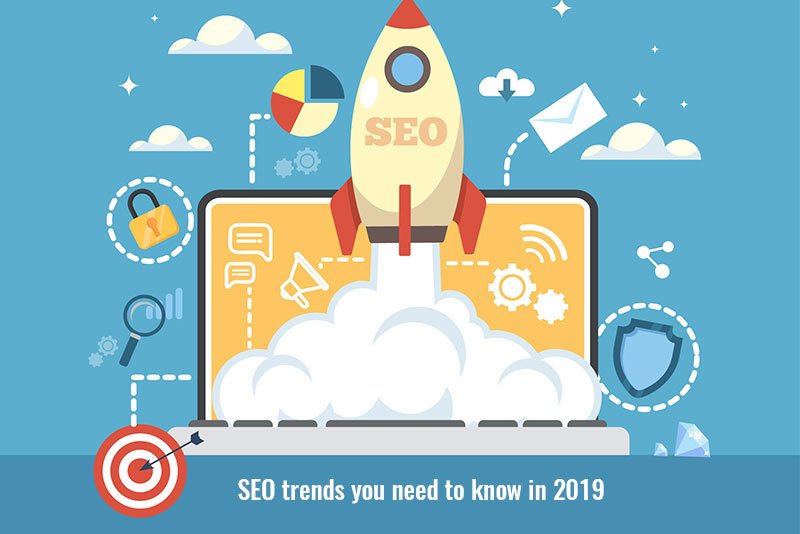 Added on
December 12, 2018
by
The year 2018 has been wonderful year for Search Engine Optimization. We have witnessed many algorithm updates and changes in SERPs, GDPR implementation and Artificial Intelligence advancement. Search engines are becoming more intelligent than before. Google is now answering more queries directly on the results pages. The number of voice-activated search queries is increasing. Below are the SEO trends you need to know in 2019.
1. Featured Snippets
If you look at the SERPs (search engine result pages) today, you notice they have received a lot of competition. You will also notice many AdWords ads that would come up in commercial search queries. Smaller websites can even also rank higher provided with well-structured answers that Google can use
If you want to rank higher in search engine result pages, consider making question and answers in your web pages. Featured Snippets will continue to play an important role in 2019. They satisfy the user's need for simple answers to a question. The displayed excerpts come from websites that Google interprets as suitable for answering the user's question. Below is the example for the snippets.
2. Structured data becomes more important
Google the search engine giant uses structured data to create rich snippets. Since the available space has become smaller due to a change in the arrangement of the advertisements, you should make sure to create eye-catching snippets. Rich snippets can significantly increase the click through rate (CTR) for your website. Google requires structured data to display the rich snippets. Some example of Rich snippets is rating stars, opening hours, event data etc.
3. User experience
We not only optimize our websites for search engines but also for users of search engines too. Hence, the user experience plays an important role in it. Check you loading speed of your website using tools like PageSpeed Tool and gtmetrix. The web pages you built should be mobile optimized and also done image optimization and CSS & JS compression. If you do Gzip compression it is even better for user experience.
4. AMP: Page Speed Boost
With Accelerated Mobile Pages (AMP) and Progressive Web Apps, Google shows you how to make your mobile page even faster. AMPs are already an integral part of Google SERPs. It is expected that the AMP theme will gain even more momentum in 2019, but not all website should use it, due to its limitations. AMPs are often devoid of images and structure and consist of pure text, which is why these pages' load so quickly. We have applied AMP before and removed it later, but news websites absolutely need it today, because it gets news articles into Google's news carousel at the top in mobile devices.
5. Rich Content
Google's algorithms are getting better and better; it still needs content in the form of text to determine the relevance of web pages to a search query. The content rich websites will do better job in ranking higher. Only the relevant content webpages will rank higher. So put enough effort on making relevant and rich content. Make content as unique as it, and google does its work. Don't make keyword stuffing in making web content, as Google penalizes such acts.
6. Voice search
Voice search is dominating the standard input searches. According to Google, every fifth search query on mobile devices is now made via voice input. Due to increasing use of mobile devices that uses Google Assistants, and other smart home devices, the voice search is getting more even popular. Due to this Voice Search will dominate in 2019. Keep focus on using long tail keywords, that end users going to use. Also make the long tail keywords that they look more natural and day-to-day speaking words and sentences. You can use some tools like Google Trends, UberSuggest and Google Suggest for making such keywords.
7. Google's Mobile First Index
From the last two years Google focus is increasing on mobile. Last year Google mage Mobile indexing first. This step by Google has changed rankings of websites enormously. Google made this change due to increase in usage of mobile devices in internet. The mobile searches are dominated by web searches. This trend also continues in 2019. Make your pages mobile indexed first if you rank higher in 2019.
8. Rankbrain: Machine Learning
With Rankbrain, Google introduced a new self-learning algorithm in 2015. Since then, artificial intelligence has been responsible for answering the type search query that has never been made before. Apparently, that constitutes about 15% of the daily search queries on Google. We can therefore expect search engines to become even better at understanding us humans in 2019.
---