Apple's iOS 11.3 released: Features, Bugs and Fixes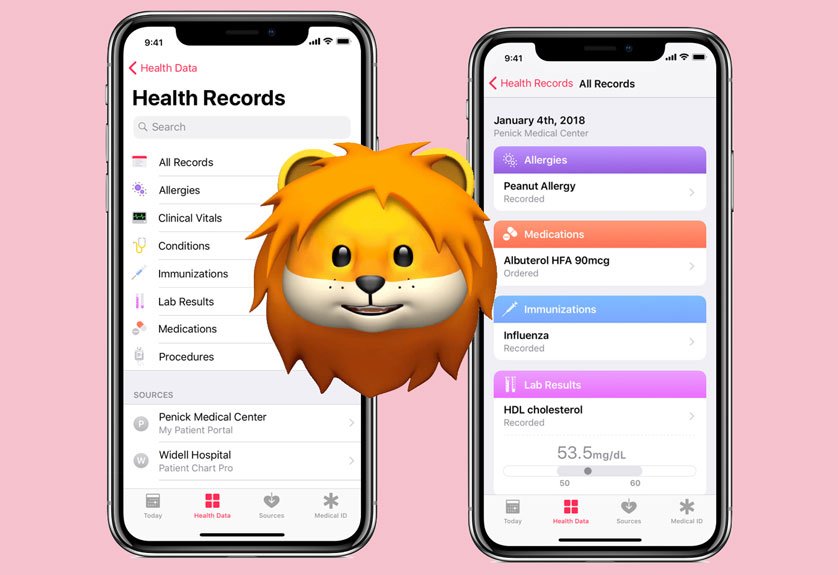 Added on
April 5, 2018
by
Apple's last iOS version release 11.2 was robust but had issues like battery performance and has been plagued with bugs and vulnerabilities since its launch. Apple has said that it is focusing on stability in the next version of iOS.
The latest version of iOS 11.3 is released on 29th March 2018. Let's have a look at its new features
Battery
Apple has fulfilled its promise of providing users with more information about the health of their battery. iOS 11.3 came with a cool feature that it stops your iPhone's processing power being throttled, something that may have been happening if you have an older iPhone, in a bid to avoid unexpected shutdowns. Apple has now added the ability to turn off this feature.
It showing the more detailed battery statistics in Settings > Battery > Battery Health (Beta). You will also see if your battery needs replacing, if it does then you can use Apple's battery replacement scheme to get it replaced for £25.
New Animoji
Apple introduced Animoji like emoji with animations. If you have an iPhone X you'll be able to enjoy some new Animoji including a Lion and a Chinese Dragon, a bear and a skull.
Improved Augmented Reality
ARKit 1.5 recognizes vertical surfaces and "irregularly shaped surfaces like circular tables." Previously it was limited to horizontal surfaces like floors and tables.
ARKit 1.5 real-time video view is now higher resolution and it can use the cameras autofocus. It can also recognize flat pictures like signs, posters and artwork now and use them to trigger AR content.
In practical terms this should mean that museums will be able to offer interactive exhibits and movie posters could be bought to life. And you could see what a painting would look like hung on your wall.
Business Chat
Like WhatsApp's new business version of the app, Apple also introduced new business chat with many useful features that help communicate with business clients more conveniently.
It allows US users to have conversations with businesses in Messages, similar to how you might currently chat with businesses via Twitter.
When you search for a business in Safari, Siri, Maps or Spotlight you will able to see an indicator that lets you start a Messages chat. Not many businesses have signed up to date. If they have, you will see a Messages icon beside their name in the search results.
Safari 11.1
With iOS 11.3 update, Apple also introduced Safari 11.1 to its users. Safari gets a few new features, including security improvements, improvements to Reader mode, and better password autofill. Other than that, the payment requests will increase and it also has a new design with an update.
Privacy
There is a new Privacy icon that you will see when Apple is requesting personal information. It looks like two people shaking hands. If you tap on the icon you will see more information. You will only see it when using Apple services.
You will also notice that Safari won't autofill passwords until you have tapped the password field.
Health Records
The new Health Records gives users a way to easily access their medical records. But don't expect to get much use out of this feature in the UK. It's only a few US medical centers that are onboard at the moment and we can't see the NHS signing up.
Bugs and fixes
iOS 11.3 fixes an issue where autocorrect could incorrectly capitalize the first letter of a corrected word.It also addresses a vulnerability where a person with physical access to the device could disable Find My iPhone without entering an iCloud password.
There is also a fix for an issue that could see an attacker intercept the contents of S/MIME-encrypted email. There are more fixes outlined by Apple here, addressed some newly emerged issues
Apple confirmed that a privacy issue that means Siri can read notifications even if an iPhone is locked, will be addressed in an upcoming software update. Apple told MacRumours: "We are aware of the issue and it will be addressed in an upcoming software update." You can read more about this privacy issue below.
It is likely that another bug will also be addressed. Although Apple hasn't confirmed that it is aware of a bug where text messages would appear outside of a speech bubble, it has re-submitted a YouTube video that it had posted which actually demonstrated the issue. More information on this new text message bug below.
---