Apple just announced iOS 12 – See its features and the major upgrades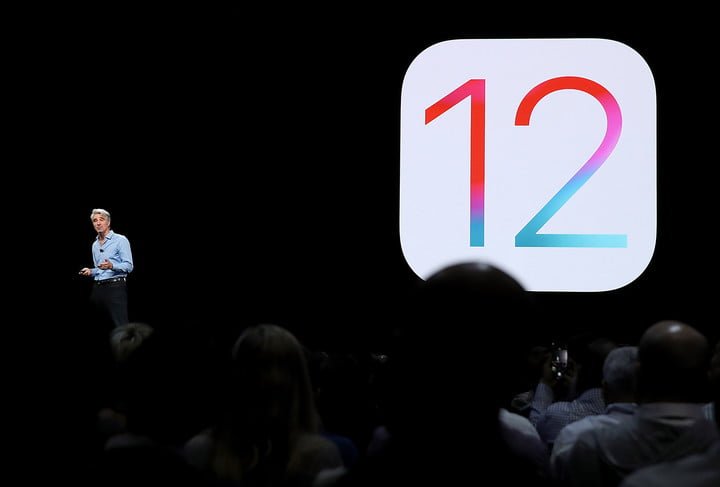 Apple just announced iOS 12, its annual upgrade to iPhone and iPad Operating System.  The updates will be available to users later this year, Apple made several modifications that will make using your iPhone or iPad a lot easier. Let's have a look at its features and upgradations included in iOS 12.
 Apple made major additions like Measure app – that will measure dimensions of the object using phones camera, third party app support for CarPlay, Siri Shortcuts, Stocks and News apps redesigned, Memoji – animated customizable avatars.
Measure App:
Apple added a new app – Measure. The app can measure the real-world objects, using the phones camera. The app can take accurate measurements, you can able to see its dimensions by tapping on its screen. If you focus on an object, it will detect automatically and give you measurements.
Siri Shortcuts:
Siri Shortcuts make your day quick, helping your job done easy. The Siri app suggest actions automatically, based on when and how you are using the apps. Let for an example, you placed an order for lunch every day on same time, the app ask if you are ready for it
Smarter Photos app:
In iOS 12, apple made some upgradations to Photos app, making it on par with Google Photos.  It will suggest you to search for people, events, places, games etc. Photos app generate personalized items like feature photos, liked movies and "On this Day" images. The app suggests you to share some photos and videos with your friend to whom you shared already. The sharing is end-to-end encrypted via iMessage.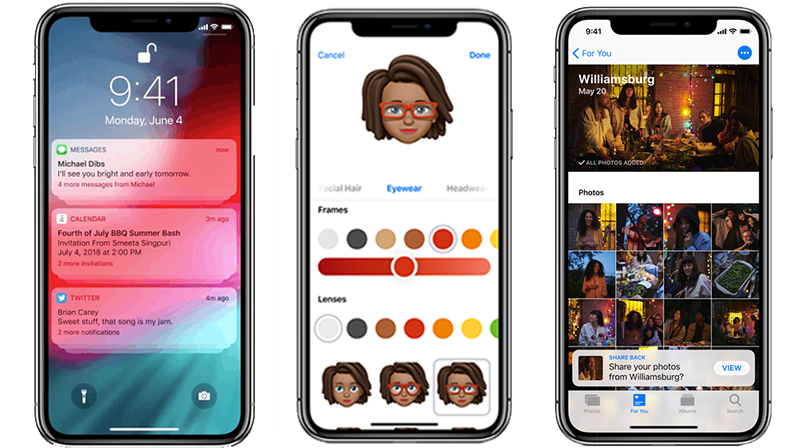 CarPlay app supporting Third party apps:
The new iOS 12 will let you use third party navigation apps with the CarPlay app. This let you to use the other navigation apps like Waze and Google Maps.
Redesigned Stocks and News apps:
The Stocks app is redesigned with a fresh look, the app will show ups and downs of the stock market throughout the day. It also shows the relevant business/ trending shares news integrated with the app.The more details like stock performance, after-hours pricing will be shown if you click on any certain stock. The refreshed News app will let you jump to your favorite news. On iPad, a new side bar has given for easy navigation.
Group Notifications:
Apple announce at WWDC 2018 that Grouped notifications are coming to iOS 12. It is an important update every iPhone user is waiting for. These notifications in iOS 12 to clean up the individual notification mess. All notifications are grouped by topic, app, thread. You can clear a whole group of entire notifications with one swipe.
Do Not Disturb and Memojis:
This feature enables you to not receive the notifications while sleeping, until the next morning. You can set an end time for Do Not Disturb. Till that time, you can see only time on the dark theme. In iOS 11.3, apple introduced Memojis, in the version iOS 12, Apple included animated avatar that mimic your head movements and facial expressions. You'll be able to add new filters, Animoji, and Memoji to your photos and FaceTime video, and you'll now be able to include stickers and text in your iMessage conversations.
---