6 SEO Trends to Help Businesses grow ahead in 2018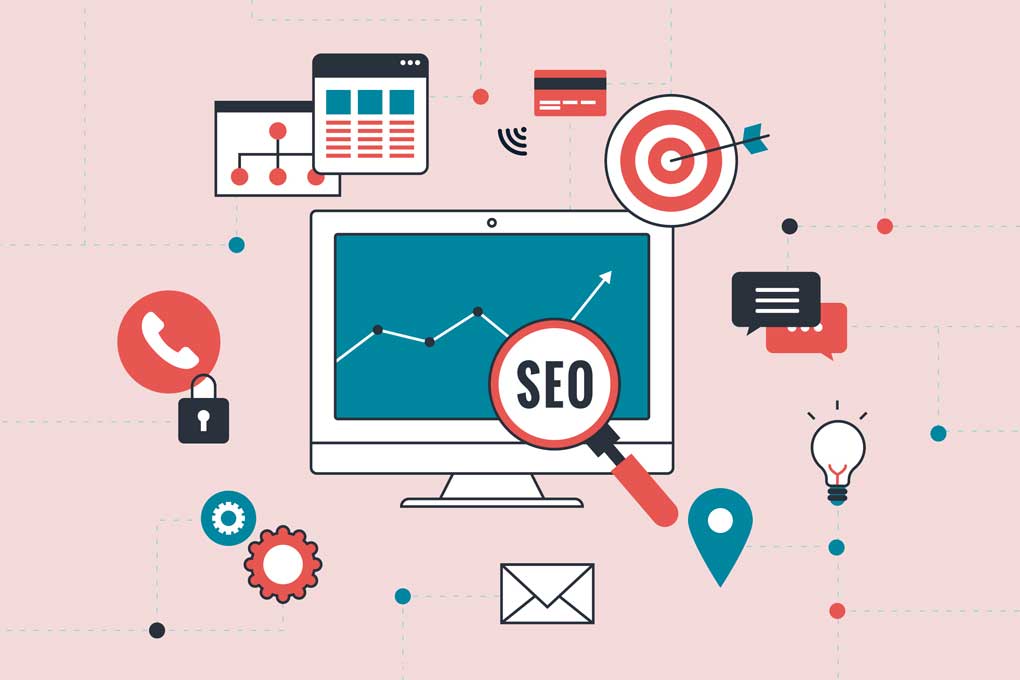 Added on
March 26, 2018
by
The year 2018 is good year for Small and Medium businesses to grow their rankings and online presence. Already the year 2018 is in full swing and making the year more interesting. Here we present the 6 SEO Trends to Help Businesses grow ahead in 2018 and boost their sales and online presence.
1.Mobile first indexing
The mobile users in the internet are growing at very high rate. Almost 57% of the active internet user are mobile users. Adapting your site with mobile version gives you increase in conversions by 1.5 times. Hence the Responsiveness of the site became more popular and it is very necessary to get displayed in mobile search result pages.
Google in last quarter of 2017 started to Mobile first indexing, this year will become significant.
Doing responsive design, follow these steps:
Don't hide any content for mobile devices, if you do Google will ignore your page.
If you have separate mobile version like m.your-site.com, no changes need to be made for both versions.
Words must be clear enough and visible without zooming the view.
Meta tags should be the same for both desktop and mobile versions.
2.Content
Content in your page is the key factor to get noticed by the users. If your content is more unique and first to point, visitors will come and they get impressed. So be cautious to use more unique content in your pages/blog posts.
Visual content like images and Videos are also important to publish, as Google started to mix YouTube content with mobile search pages. So, having a SEO optimized video in YouTube, you will improve your visibility in search results.
3.Voice search
Voice search becoming more popular, as search done by using voice are raising. Prediction say that voice search is used over 50% by 2019. Last year it was 35%. 50% of teenagers are using voice search, and 40% of adults are using this search.
Hence you need to make your content more natural and are typical to live speech. Include questions in your articles as the search is having more questions like how, where and when.
4.HTTPS protocol
HTTPS is the secured protocol that need to be used in our websites. It encrypts the data being transferred, giving more security for transactions and the information passed on. If your website is collecting, payment card details, emails etc., HTTPS is mandatory.
Google is now displaying "Not Secure" sentence in the address bar when you are about to type in non-HTTP website form. This enable users to not share the data with the site. Google is ignoring the websites with HTTP in the SERPs.
Here are the advantages of HTTPS:
It will increase your position in Search engine result pages.
They will be displayed as browser safe.
HTTPS is the future, HTTP is going to be obsolete.
5.Local search
As mobile Search overpassed the desktop search last year, It was 58% in US and 50% in globally. A study on SimilarWeb this Year found that
Desktop users are spending more time on websites, about 1.9 times as much time per visit on desktop than they spend on mobile
Mobile bounce rates are 40% higher than desktop
Mobile search is giving more traffic compared to desktop, but users are getting more engaged with desktop search. Local SEO is important for mobile search. People are searching companies/products more from their mobiles, hence companies need to follow local SEO to get noticed locally and start engaging with users and turning them to customers.
If you follow local SEO, when a mobile user searches for your keyword, enabling the Phone Number and Address on the Page, can directly give potential customers.
6.Snippets
A Blocks of quick answers for the questions and all kinds of snippets are becoming even more popular in 2018. Applying extended snippets significantly increases the conversion rates and potential customers.
We are aware that a block of quick answers appears in about 30% of queries. In the future, this percentage is likely to become even higher. Therefore, it is very essential to make efforts to win this block in 2018.
For this, first, you can make different lists, tables and graphs – they often fall into the block of quick answers. Secondly, write FAQs – so that Google will find it more convenient to extract material for display in the block of quick answers to the users.
---